The Photos You See, Are Of Navajo
Mountain. That Is Located On The Arizona and Utah Boarder In The Navajo Nation.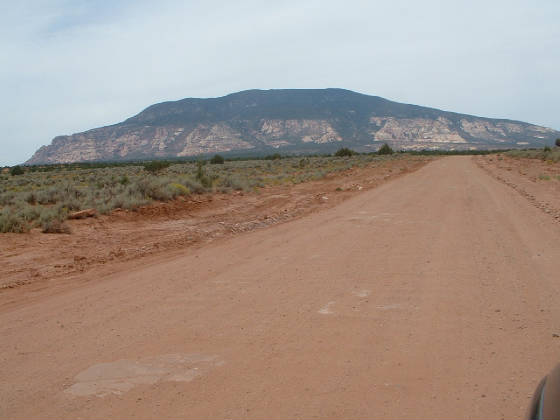 The Reservation Road Leading To The Mountian.
Navajo Mountain Summit is 10,133ft above sea level. It is located Northwest of Shonto AZ. It is just 2 miles inside Utah.