Non digital photos.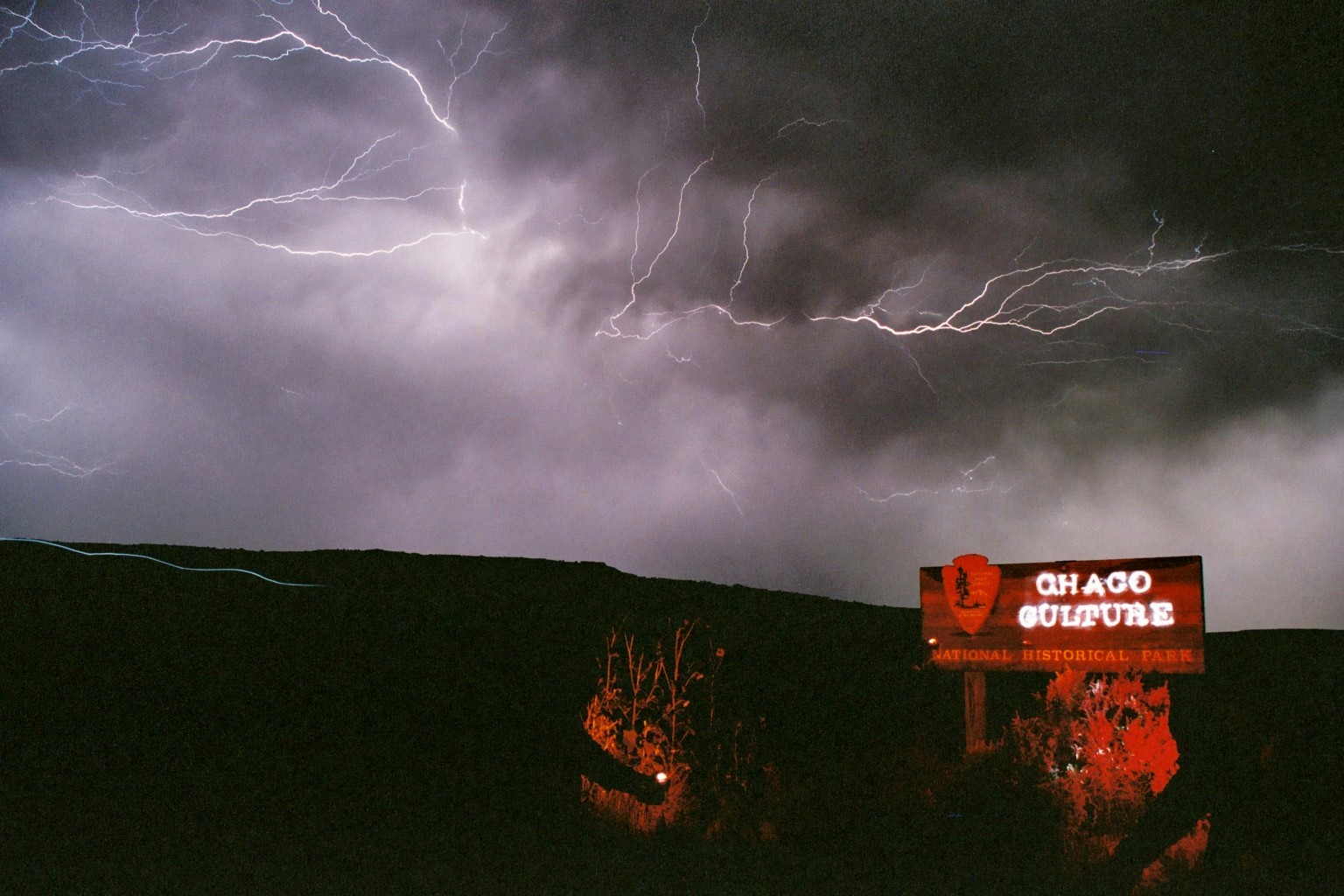 Above: South Entrance to Chacho Canyon. Below: Sun Dagger Mesa Chacho Canyon NM.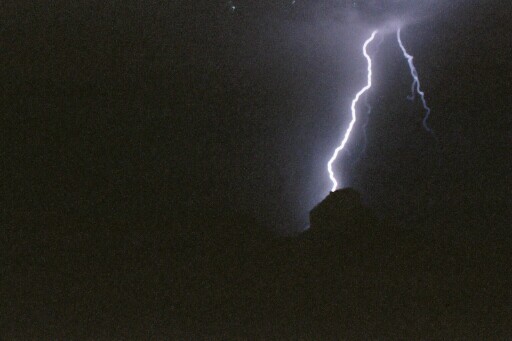 Lightning storms over the South Rim of the Grand Canyon.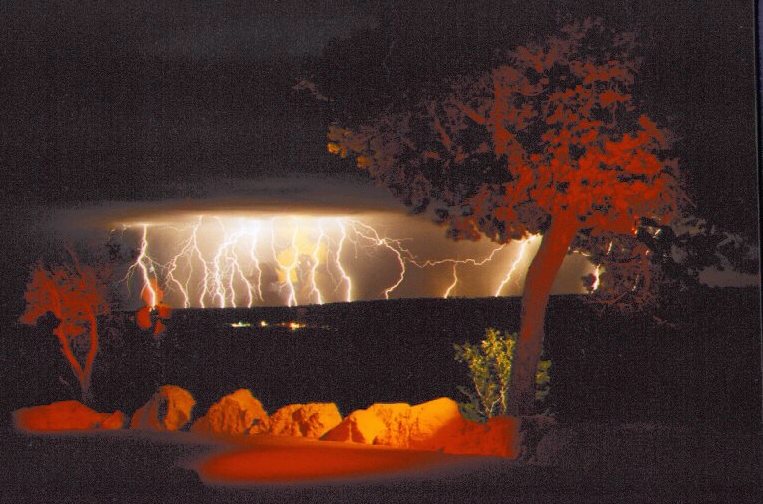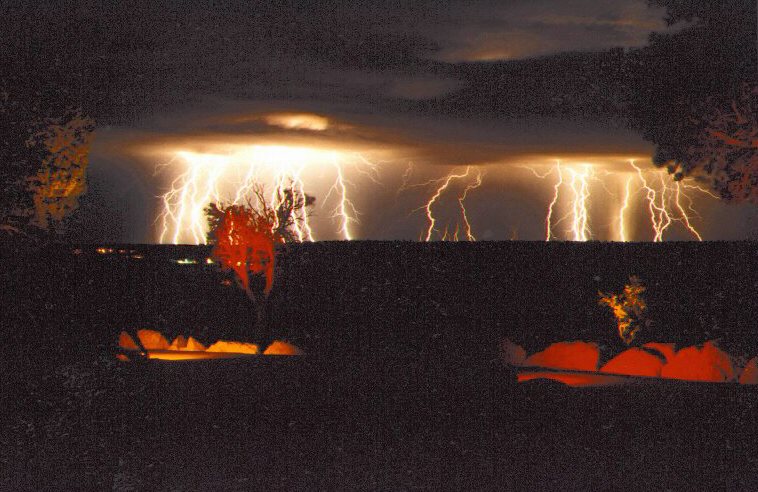 I "Paint With Light". I place colored filters over a flishlight or hand held photoflash to get the colors you see in foreground. I shine the light on the foreground objects while the shutter is held open, in these long exposures. The photos below are at Grand Canyon Az, and Chacho Canyon NM.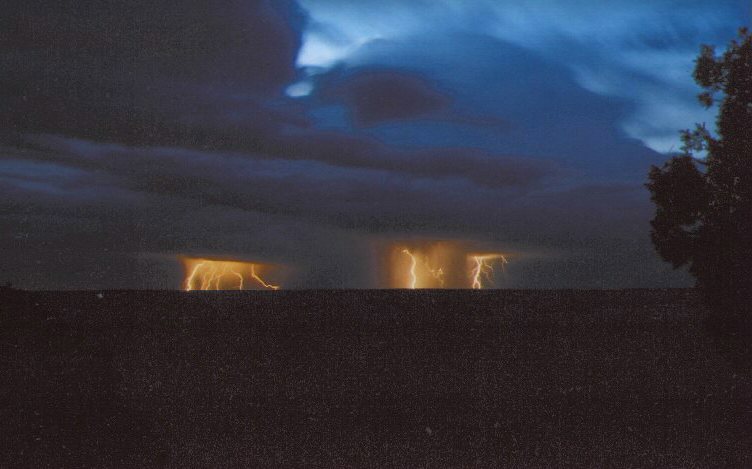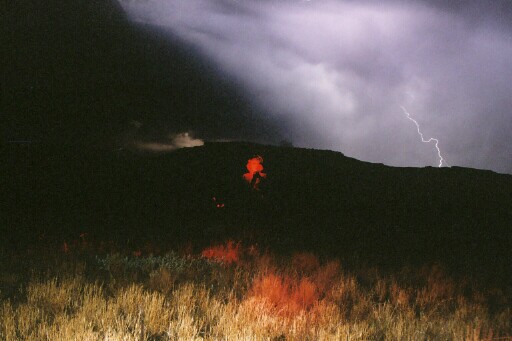 All photos are done with 35mm film. Long exposures at night.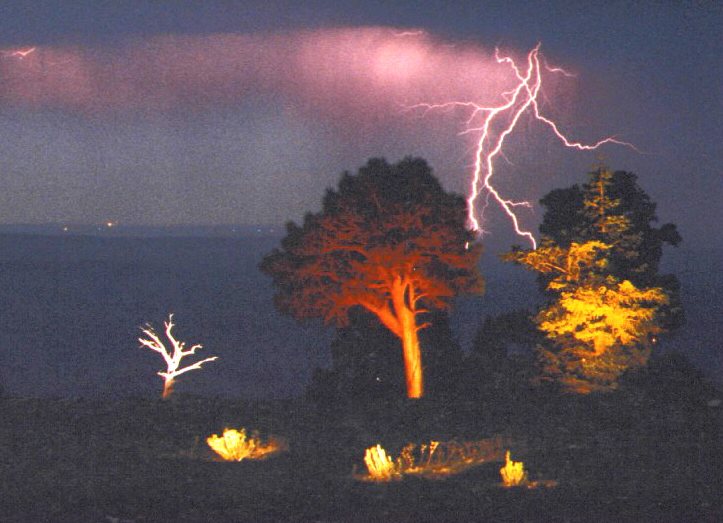 Below photos are in New Mexico. Click on running wolf at the bottom of this page, to view paranormal desert activity recorded live.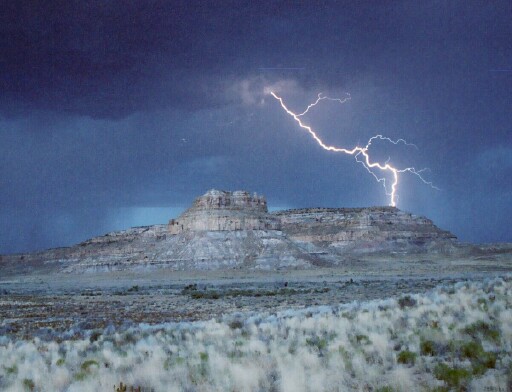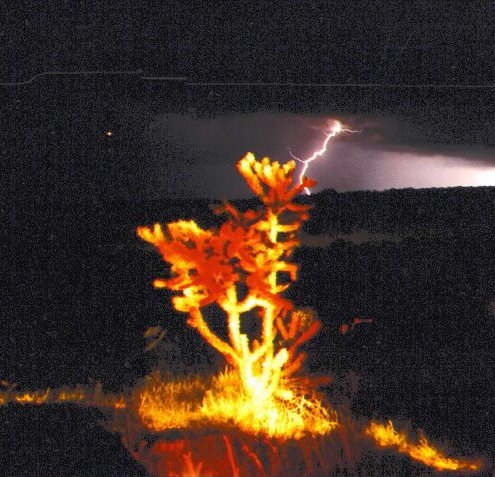 Paranormal Desert